It's no secret that active folks tend to live longer, feel better, and generally have a higher quality of life. If you're looking at homes for sale in Almaden, CA, or perhaps you already live in your own piece of Almaden Valley real estate, you might be wondering how you can get moving in the area.

Great news: There is a lot to see, do, and experience within the Los Gatos area. It doesn't matter if you want to get fit, gain a new exercise routine, or just take a class on something you've never tried before —you can find it just down the road.

These are the top five ways to stay active and enjoy the area in Los Gatos.
Hike the area
We all know California is beautiful, but so many residents living in Almaden Valley real estate forget that. When you live in this area, you are only a few minutes away from some seriously beautiful nature and incredible parks.

One of the best shorter hikes near many homes for sale in Almaden, CA, is the Lexington Reservoir Trail, just 11 minutes from the center of Los Gatos. It's a 5-mile loop that is considered moderate, so it's perhaps not the best for beginner hikers. It features beautiful water and mountain views and is perfect for spring when temperatures are moderate, and nature is in full bloom.
For a hike that's a little more remote, consider the
Saratoga Gap Trail and Ridge Trail Loop
, which completes a 4.8-mile loop about 20 minutes outside of Los Gatos and the Almaden Valley real estate market. With approximately 1,000 feet of elevation gain, this can be a rugged trail in parts, but it's often empty and has incredible mountain views.

Finally, if you want an easy stroll through nature instead of a true hike, try Manzanita Trail via Jones Trail in St. Joseph's Hill Open Space Preserve. It's just a 10-minute drive from the center of Los Gatos and within biking distance to some of the best homes for sale in Almaden, CA. This loop is just over 3 miles and has great water views and lots of nature, especially in spring and summer.
Tour a winery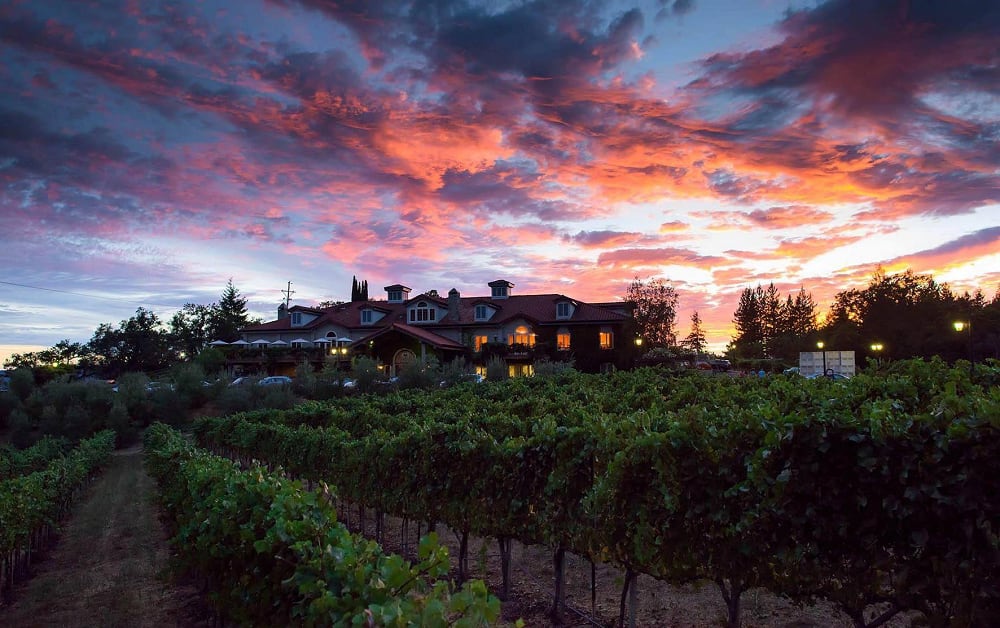 Byington Winery, Photo courtesy of SanJose.org

While it may not be the activity you think of when you're considering being active, touring one of the many wineries within the Almaden Valley real estate market makes for a great afternoon of walking around.
Byington Vineyard and Winery
has 95 acres to explore,
Loma Prieta Winery
has incredible views of the valley, and Testarossa has some of the
most beautiful facilities
around. You can easily spend an afternoon after looking at homes for sale in Almaden Valley, walking around the property, enjoying a picnic, and getting in exercise and fresh air — all while enjoying local wines, of course.
Take a class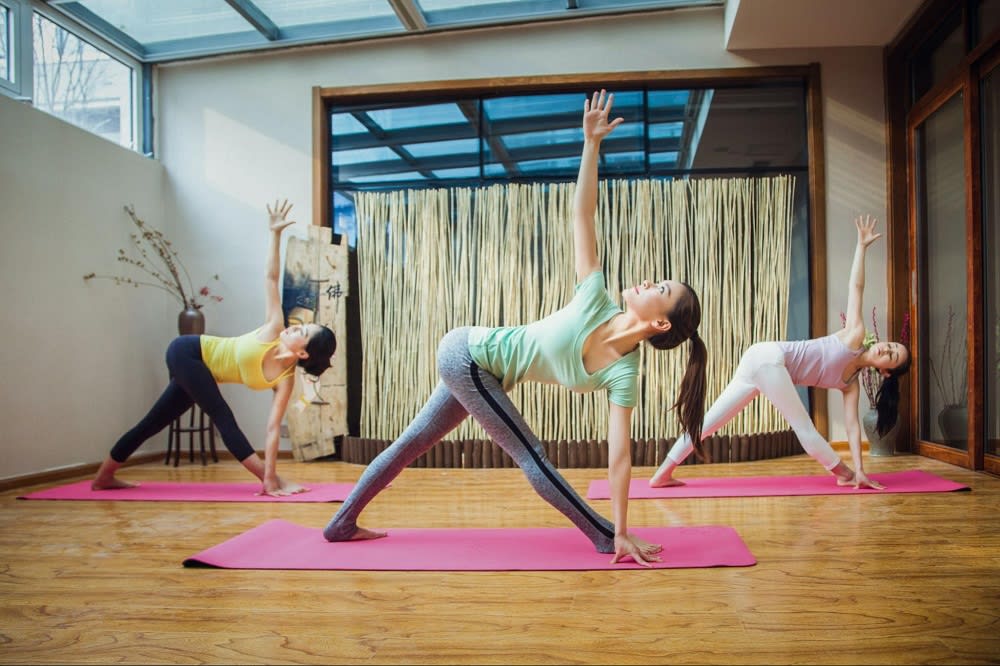 Great news for those looking for homes for sale in Almaden Valley and who want to stay fit: There are numerous different options for amazing fitness classes based on what you're interested in. For a spin on traditional fitness classes, Sculp50 does full-body workouts with high intensity but low impact (great for those with bad knees or returning to fitness). These classes are just under an hour, so you're in and out with a great workout.

If you want something a little more out there, The Dailey Method, located on Winchester Boulevard in Los Gatos, has classes that are a mix of yoga, Pilates, and ballet training. This will offer you both strength and flexibility, and classes are available for every level of fitness.
If you are looking for an
early morning yoga class
, YogaSource starts its day at 4:30 a.m., with classes running throughout the morning and well into the evening. This is a favorite of residents of the Almaden Valley real estate market, with award-winning classes and instructors.

There is also an OrangeFitness in Los Gatos, a chain that has gained a huge following over the years. Their focus is on a "smart" workout system that combines technology with exercise to maximize your experience and get fit in as little time as possible.

Finally, if you are looking for a dedicated cycling facility, Cyclebar is the option for you. This facility is incredibly well-reviewed, features many different classes with varying lengths, and they start early — if you want to start your class at 5 a.m. before work, you can!
Go to the gym… but outdoors
If you're living in the Almaden Valley real estate area and you're tired of being cooped up outside, why don't you try an outdoor gym? With gorgeous weather nearly year-round, Los Gatos has the perfect climate for it!

The best-reviewed outdoor gym in the area is Forma Gym, which has a large outdoor area, offers a variety of classes, and even has an outdoor lap pool and hot tub. Method3 Fitness also holds classes outside, giving you a clean breath of fresh air while still getting fit.
Go swimming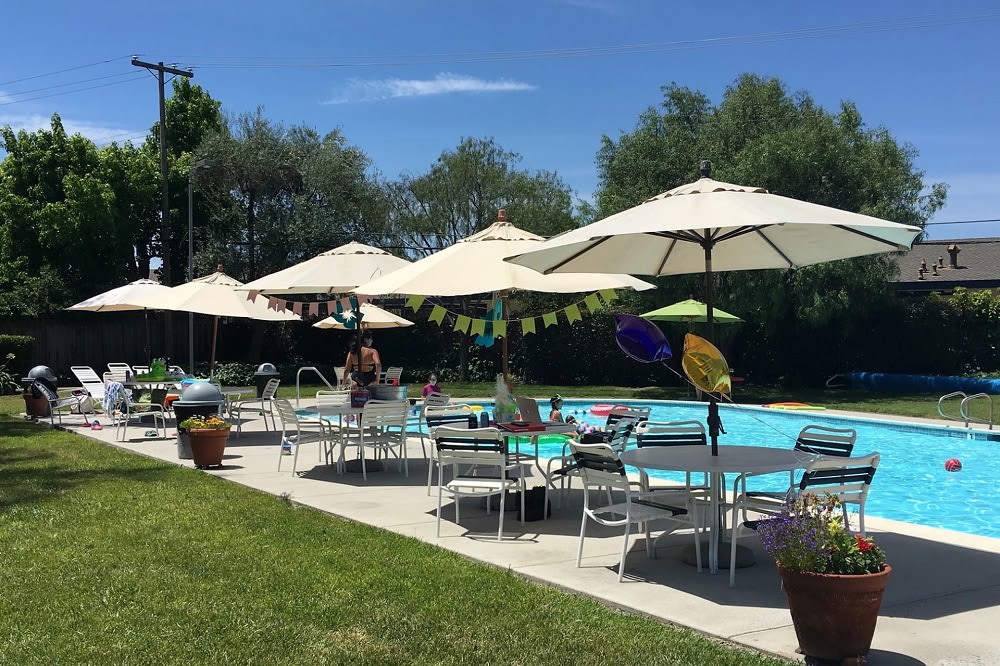 Photo courtesy of Brighton Square Pool

There are numerous options for those looking at homes for sale in Almaden Valley who might not have their own pool but want to take a dip in the water. Los Gatos Swim & Racquet Club is the most popular, with three pools available year-round. They also hold classes weekly and have an outdoor fitness center still available for use.
If you are searching for a water experience that involves fewer laps and more relaxation and playtime, be sure to look at
Waterworks Aquatics
, located just outside the Almaden Valley real estate area. The facility has open swim and scheduled classes for all ages, providing a relaxing environment for new and experienced swimmers alike.
As a side note, when considering homes for sale in Almaden Valley, consider looking for an HOA with a private pool! Pools like
Brighton Square Pool
are incredibly common in the area and bring a lot of value to your home and neighborhood.
Find Los Gatos real estate
Thinking of looking at the homes for sale in Almaden Valley and calling the Los Gatos area your new home base? Feel free to reach out to
Julie Bruns
. As a native of the Bay area, Julie knows all the best neighborhoods and areas to call home, and she will work hard to get you into the best place for your family.