We all want a spacious, beautiful, well-designed, and comfortable home. When remodeling, working on the structures can be expensive, time-consuming, and stressful. You might even lose interest due to these challenges.

The good news is specific updates are quick, affordable, easy, and add instant value to your home. That means you can create extra space and increase your home value without working on the structures.

Whether you're gearing up to sell homes in Morgan Hill, looking at Morgan Hill real estate, or simply want to improve your home, here are the most remarkable ways to upgrade your living space and enjoy the comfort you deserve.
Declutter your rooms
Decluttering your room should be your top priority when opening your home space. Sometimes you only need to remove the bulky and oversized furniture that is no longer useful. Check the closets in your apartment for junk that's taking up your space. Wash the dishes in your kitchen before stacking them in racks.

The window is one place you should not ignore when cleaning your room. Besides having a sparkling look, wiping your windows allows more light into your room. With clean windows, the air inside will be fresh, and you will have no streaks when looking outside.
While cleaning shouldn't be on the inside only, using a vacuum cleaner can help you
clean your house quickly
. You can power wash the driveway and sidewalks to remove tough stains.
Trick your eye with mirrors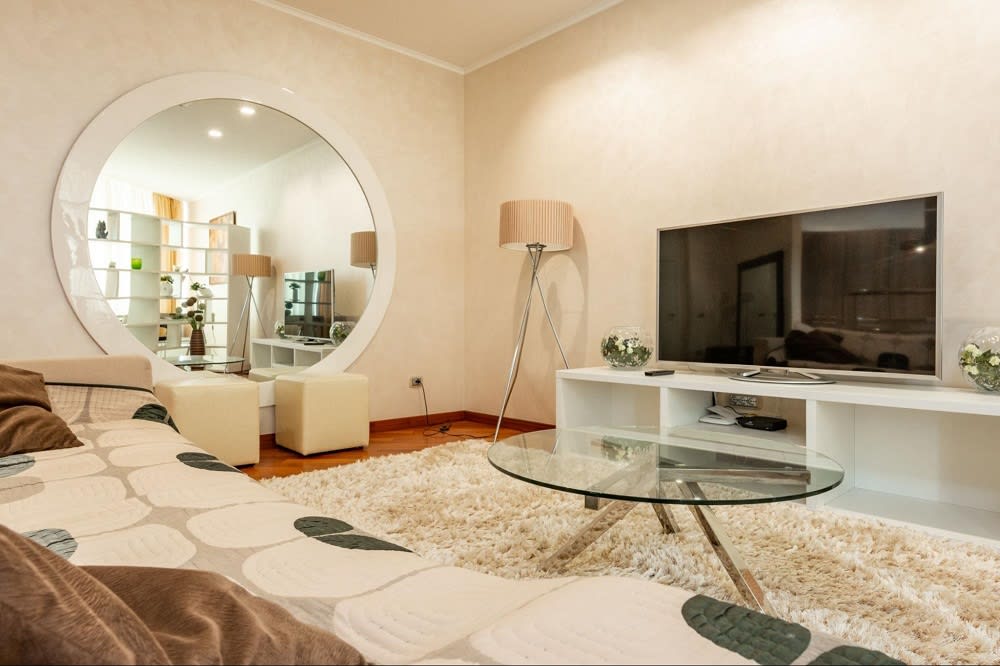 Surprisingly, you can play with lighting using mirrors to create an illusion of open space. Placing mirrors opposite your window reflects light into your room, making your area seem spacious.
Create extra storage space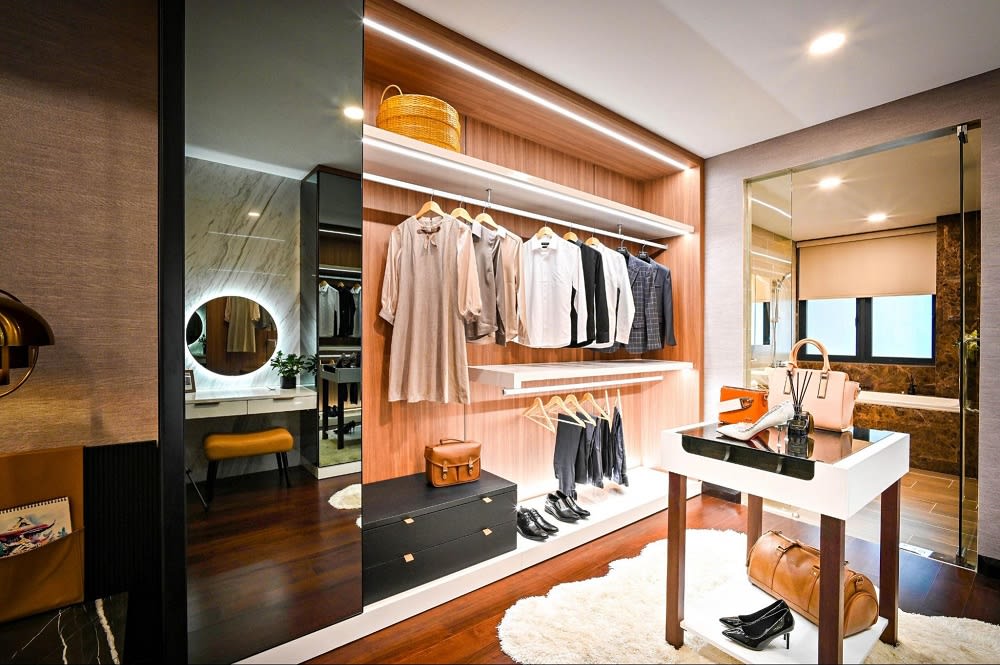 The market for Morgan Hill real estate is competitive, so every meaningful improvement counts. One fun way to upgrade your home space is to add more storage space throughout your house. You can never have too much storage space, and you don't need to spend huge bucks to increase your closet space. Add one or two extra rows of hangers or shelving to upgrade your storage space.

Another option is to get more enormous bookshelves or storage carts for each room. You can customize the shelves for their contents.

Consider open shelving if your kitchen space is small and cabinets might feel bulky. Open shelving is also easy to install and provides a comfortable space to keep kitchen items like dishes, spices, etc. Above all, you likely will spend less on the project if you're a DIY type — a great way to increase the return on investment for Morgan Hill homes.
Utilize the space under your sink
Usability is a primary reason you may struggle with space in your home. Most houses have cabinets with ample space underneath. You can only store a lot in that space if you're creative with space management. But stackable drawers allow for easy customization of your room. These drawers enable you to maximize the area under your sink because you can stack the drawers to the top.
Install a rack for your kitchen utensils
Another way to reduce clutter and
increase your home's value
is to create places to store your pots and pans. An overhead pot rack can change your home's appearance and create more functional space.
Use your garage storage
If you want to make your home beautiful, attractive, and comfortable, it's time to decongest your garage space. Get cost-effective shelves or hanging for your garage. Organize the items on the shelves to make your garage a second home for anyone.
Transform an unused dining space into a home office
If you don't use your dining room, consider changing it to a home office with a table, chair, and bookshelf. This makes your space more functional and creates a whole new room in your home.
Organize your mudroom
Being creative with your back entryway can easily add more space and value to your luxury home. The mudroom should have a bench for your coats and baskets for storing your shoes, hats, etc.
Care for your landscape
Though widely ignored, landscaping can significantly boost your home value. Plant and flowers are excellent attractions. Regardless, they can be a turn-off if you don't care for them. Make sure you prune the flowers and trim the tree branches. Look out for dead vegetation and remove them.
DIY decor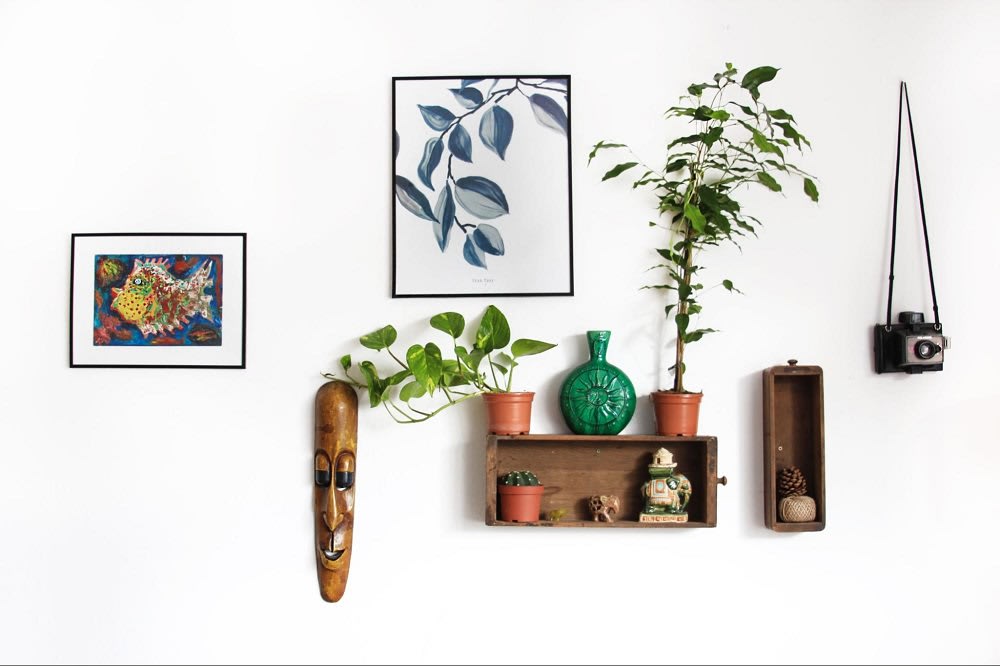 DIY decor is another fun way to add extra value to your home. Using old pieces of wood as frames, you can decorate your walls with motivational photos or paintings. Place these artworks in places visitors will likely see once they enter your home. You could inscribe some quotes on the illustrations for inspiration.
Paint your walls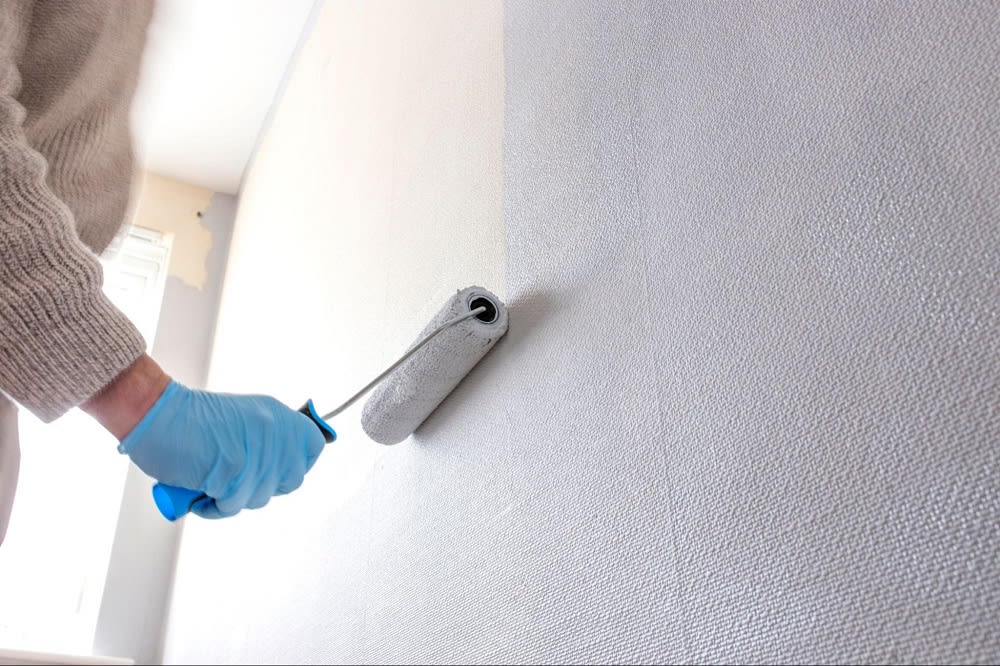 Photo courtesy of Shutterstock

Painting can give your home a brand-new look without overblowing your budget. Choose colors like gray or off-white to make your room reflect light and appear more open. If you want to feel cozy, paint your walls with deeper shades like purple or navy blue.
Use removable wallpaper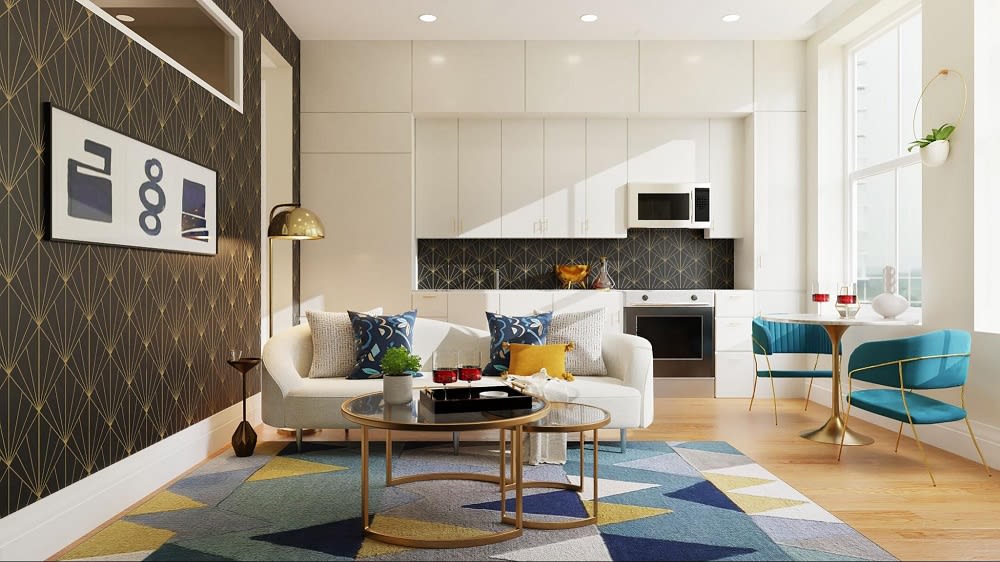 If repainting your walls feels like a monumental task, you could cover your wall with an easy-to-remove wallpaper. This type of wallpaper doesn't leave marks on the walls when you want to remove it. After you detach the wallpaper, you can keep it for future use. Check various online stores to buy these beautiful and motivating wallpapers.
Clean your bathroom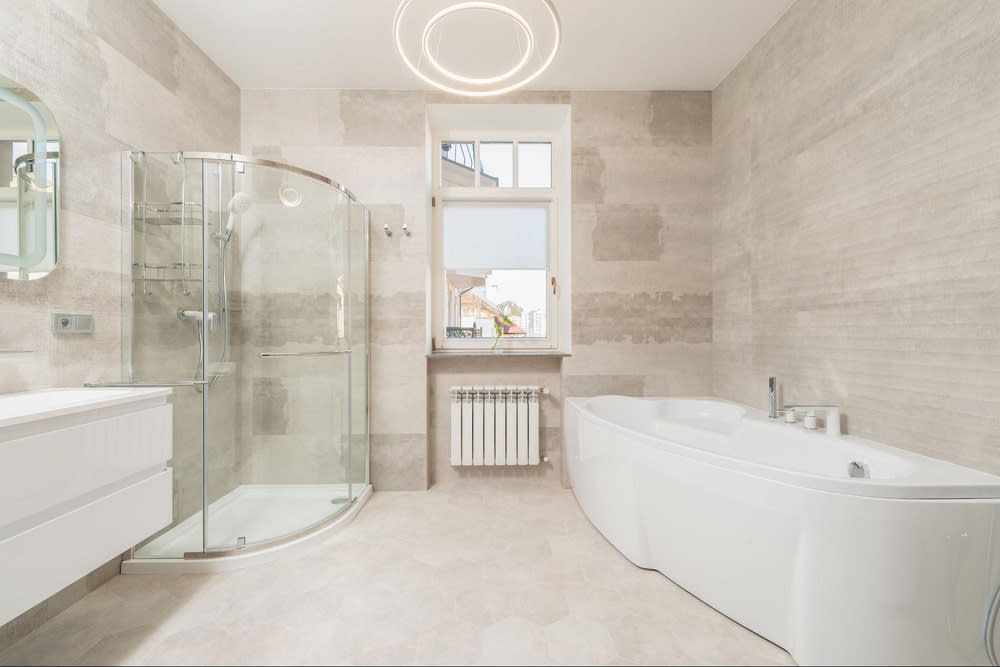 The bathroom is one of the few places in your apartment that needs the most attention. Cleaning this place is no fun. But the happiness of seeing the sparkling walls or floor should be your driving force. After cleaning your bathroom, turn to shower curtains, faucets, and light fixtures. If these items are old, it's time to change them.
Create outdoor space
Sometimes, you could forget you have an open space out there. You don't need a large backyard or front porch to know there's space for use. All you need is a creative mind. Designing a fantastic outdoor room can start with a rug, table, chair, dangling lights, and a few flowers.

If you want to make it look fancier and luxurious, you could install a pergola, flagstones, heater, and music gadgets. It could take a whole weekend to install the pergola yourself. In the end, the entire design lies in your hand.
Light up your rooms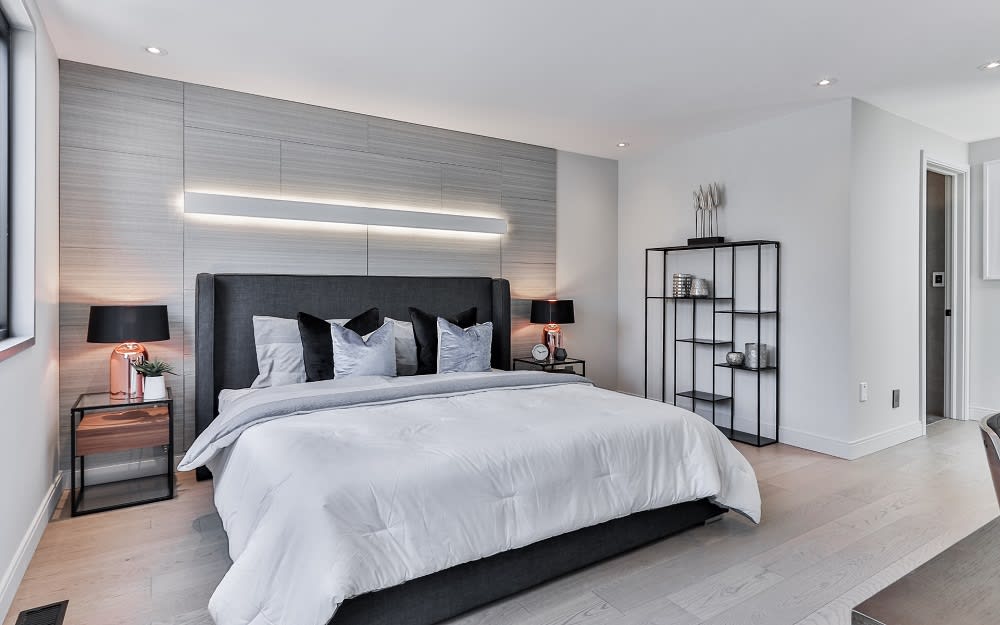 Lighting can brighten your mood and make you feel alive. A well-lit room looks open, airy, and hospitable, while a poor-lit room appears cramped. You don't have to worry if your house doesn't have enough natural lighting. If there are too many sources of light,

There are a lot of options when it comes to setting up your home lighting. One low-cost lighting scheme is to decorate your home with table and floor lamps. You can combine lighting with other elements of decoration in your home. For instance, you can buy a lampstand that blends with your wallpaper.

Position the tall floor lamps in the dark corners of your room, then layer up with table lamps. Now watch the magical effects of light as your room feels cozy.
Add extra lights in your kitchen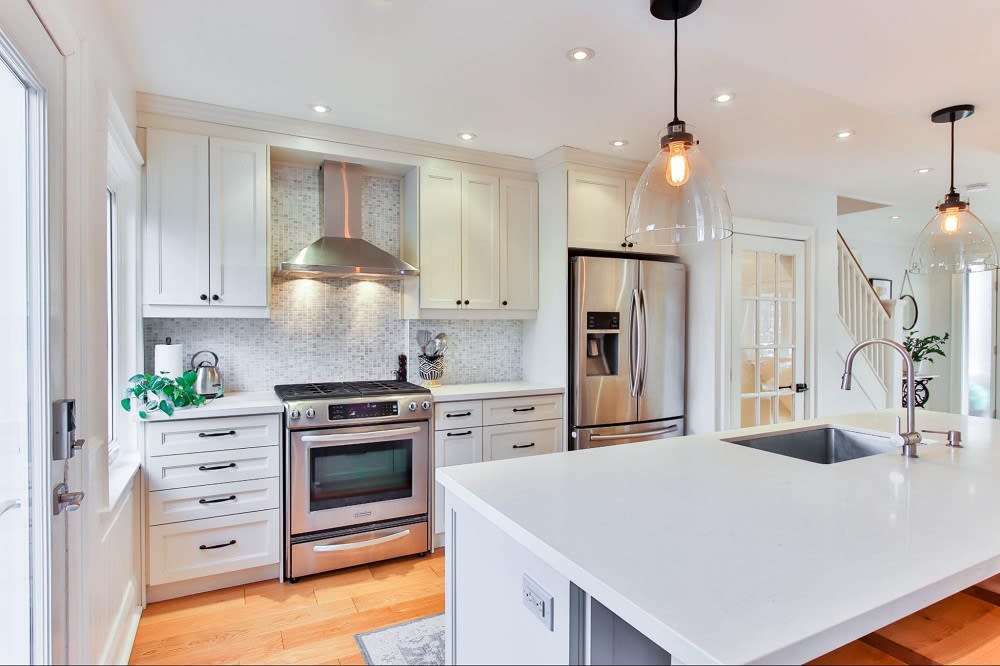 Brighten up your kitchen space with additional under-the-counter lights. It takes a few LED bulbs to get the desired look. Luckily, it's one of the easiest ways to increase your home's value.
Repaint your front door
It's impressive how repainting your front door could boost your home's value. Your front door speaks a lot about your interior space. Painting your front and garage doors is like washing your face before leaving home. It gives the first impression to your visitors. So, style up with bold colors like blue, green, and wine tones.
Add a garden

Give your house the spice of extra space without the option of tearing down those blocks. Maximize your space with a budget-friendly garden room. This location can become your favorite spot for therapy, gym classes, or home office. It costs more to set up a standard garden room; opt for a summer house if on a budget. If you have the skills, you can further lower the cost by laying the foundation yourself.
Create an extra bedroom
If you're in doubt regarding how to upgrade your home and add extra space, adding another bedroom is a fantastic place to start. The number of bedrooms can significantly impact the value of your home if you ever decide to sell it. But adding or removing walls can be expensive and time-consuming. One option is to reuse an existing space if you already have a vast bedroom.
Use the side of your fridge
Are you looking for a fun way to upgrade your home and create extra space? You can keep some kitchen items like spices in magnetic jars or store baskets glued to the side of your fridge.
Julie Bruns can help sell your home
There are many cost-effective and fast ways to upgrade your home when you need more space. Take advantage of the above tips and have fun as you update your home. Want to boost the
value of your luxury home
but don't know where to start?
Contact Julie Bruns
, the trusted real estate specialist, for help.

*Header photo courtesy of Shutterstock