Morgan Hill, CA, is an affluent residential community down Interstate 101 from San Jose, within reach of the San Francisco Bay Area, the Pacific Ocean, and large swaths of public land. One of the more luxurious enclaves of Santa Clara County, Morgan Hill is becoming home to exciting dining, entertainment, and recreational options as more wealthy residents relocate south from the Bay Area.
Morgan Hill by the numbers
Morgan Hill has a population of approximately 43,000 residents, spread among the town's 12-square-mile footprint. And while this adds up to about 3,400 residents per square mile, the town's development strategy has done a good job of preserving the private atmosphere of Morgan Hill neighborhoods. The average resident is about 38 years old, thanks in large part to the migration of tech workers and homeowners from Silicon Valley, San Jose, and the San Francisco East Bay Area. Like its neighboring cities, the Santa Clara Valley has a pleasant, semi-arid climate that receives less rain and cloudy days than the national average — and generally encourages residents to spend time outside year-round.

The Morgan Hill Unified School District has garnered a good rating from Niche and received awards such as the California Gold Ribbon for excellent public schooling. This award is given to communities with a record of ensuring that every child has an opportunity to find academic success. There are also several great private schools to choose from.
Small town appeal in a large suburb
Morgan Hill locals say that despite the population is around 40,000, the city has maintained a luxurious, small-town atmosphere. For homebuyers seeking a place to start (or relocate) a family, Morgan Hill is as family-centric as it is business-oriented. The Santa Clara Valley offers easy access to the best features of the Bay Area and the Central California Coast, blending city and country living in a more intimate way than the more northerly locations in Silicon Valley or San Jose.

And in spite of its proximity to more well-known Californian attractions, the Santa Clara Valley is a great location to work or recreate all on its own. The valley has a number of scenic wineries, available to the public for visitation or private events, and a budding scene for restaurants, art, tech, and outdoor group activities.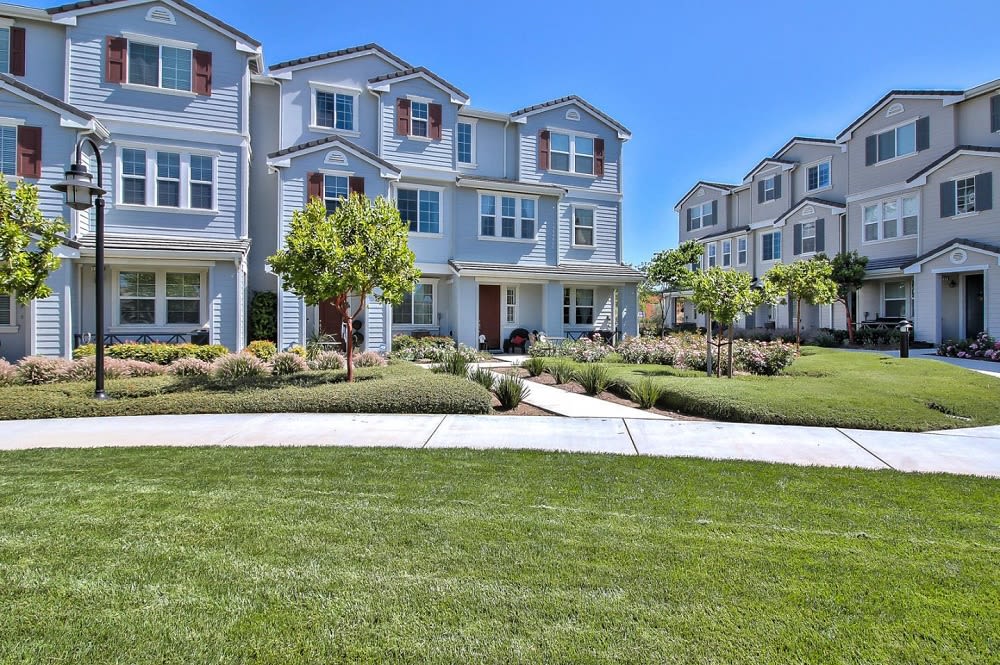 Researching Morgan Hill real estate
In terms of what it offers homebuyers and real estate investors, Morgan Hill is luxurious. While there are still some older and more affordable places to buy in the Santa Clara Valley, on average, Morgan Hill is one of the most expensive suburbs to own real estate in the U.S.

The cost of living in Morgan Hill is around 88% higher than the national average. Housing prices account for the vast majority of this majorly increased cost, with housing costs currently sitting at approximately 200% more expensive than the national average (according to Payscale).
Morgan Hill neighborhoods
The most popular luxury neighborhoods in the Santa Clara Valley are San Martin, Anderson Lake, and Chesbro Lake. They're each well-manicured, private, and luxurious, with a bunch of beautiful homes in various architectural styles. Owing to the area's perfectly Mediterranean climate, the most prevalent architectural style in the Morgan Hill area is the Spanish Colonial Revival.

If you're interested in a more detailed look at the type of real estate inventory that's currently available in Morgan Hill, hire an experienced local realtor.
Are you ready to buy your Morgan Hill dream home?
Once you've done a personal analysis of the community of Morgan Hill, it's time to seek deeper insights and advice from a professional. There's no shortage of realtors in the Santa Clara Valley, but it's essential that you hire one with a recent track record for success, and for connecting with sellers prior to their homes being listed publicly. Finding these "pocket listings" can make a huge difference in beating your competition to the punch within Morgan Hill's competitive real estate market.

When you're ready to make your move, contact local Morgan Hill realtor Julie Bruns for the best market analysis, negotiation, and personalized customer service in the Santa Clara Valley. Julie won't stop until you've found the perfect home to fit your lifestyle and budget—and she'll help your home buying journey feel both educational and stress-free. Contact Julie today to get started!